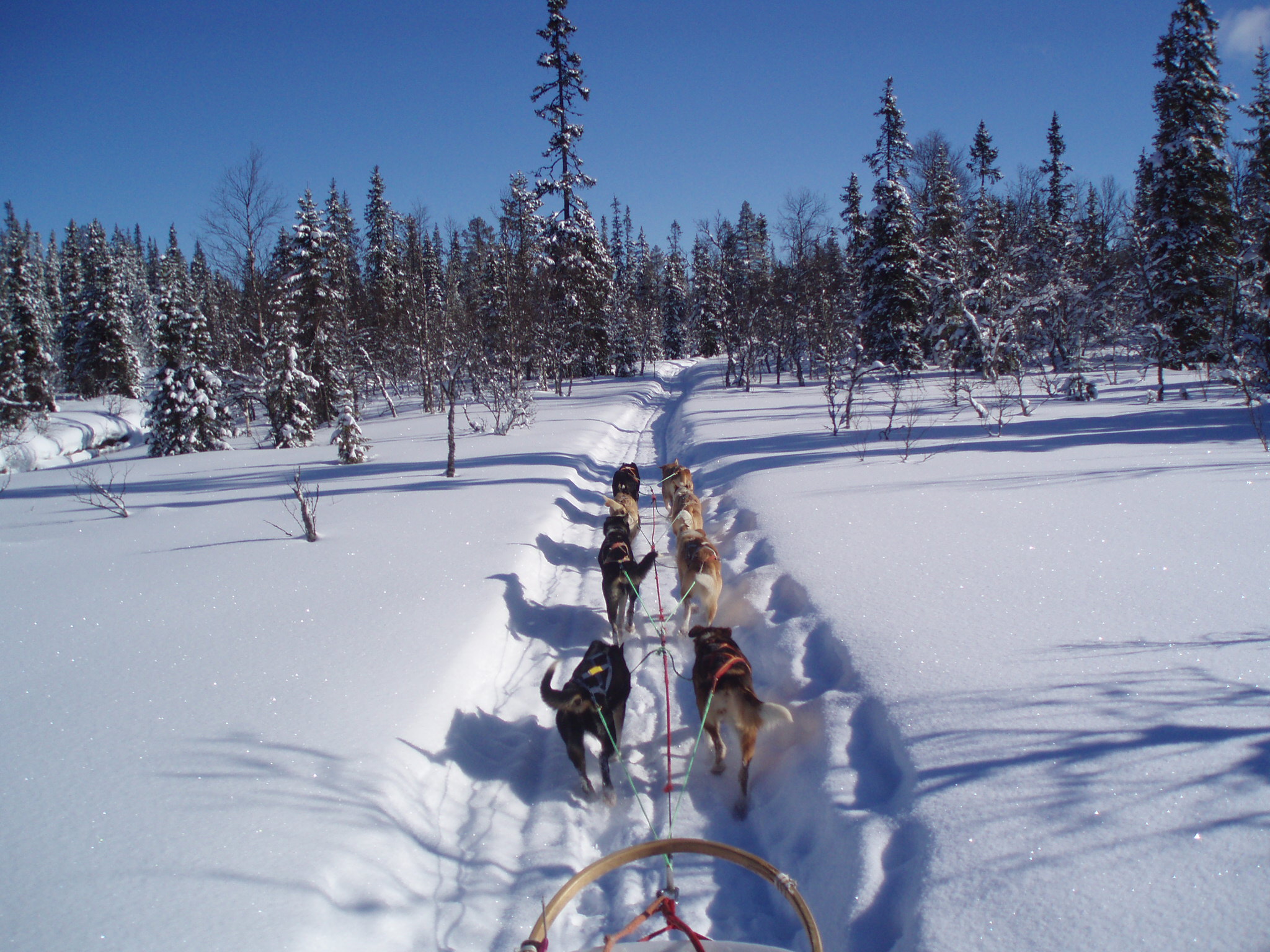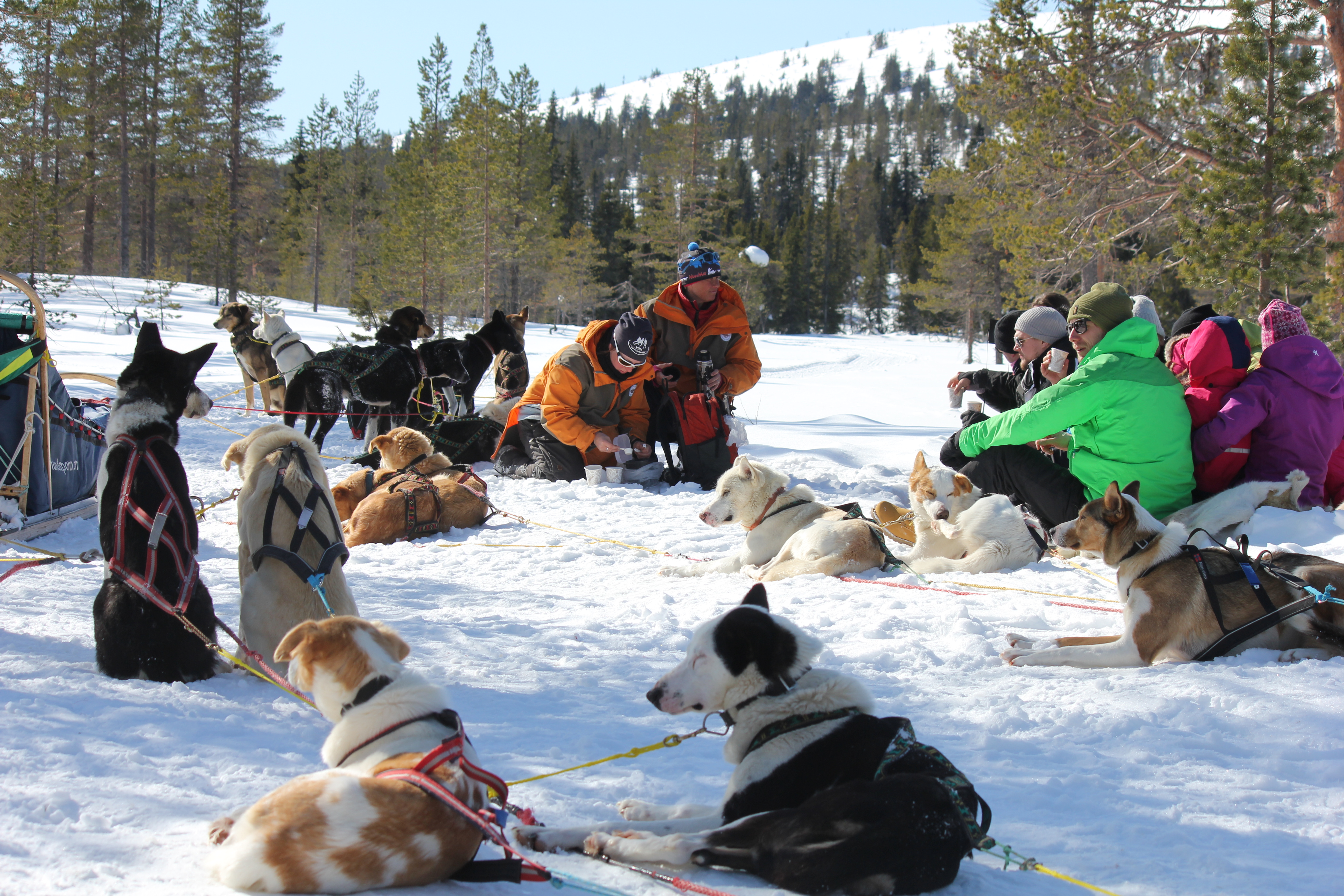 Folllow us on a tour in to the great Nature Reserve of Sälen mountains. No skislopes or snowmachines.
A nice trip for the whole family
THE TOUR
The Mountain tour with Swedish fika is our most popular tour. It is a guided tour where we go in Sälen's finest and most unspoilt area, the Transtrandsfjällens Nature Reserve.
The tour is about 16 km and takes about 2 hours. The next half of the trip we stop at our Moutain hut at Lägerdalsfjället and warm ourselves with fire and hot chocolate.
The guide tells about the Nature Reserve and we also get the chance to cuddle with the dogs before we leave home again. A tour that suits everyone from family to adventurer.
FACTS
The tour is about 16 km and takes about 2 hours.
We have 6-8 dogs in each team and every company/family gets there one team.
Always one ore two guides at the tour.
Swedish Fika is included, chocolade and cinnemon bun.
You are allowed to drive your one team and we go 2-3 adults or 2 adults and 2 children on each team.

We reserve the right to choose a driver if there are any doubts.
The tour is daily between Wednesday-Saturday.

Price:        Adult: 1395 Skr/person  Children: 900 Skr/person (tom 12 year).