Visit a Sled Dog Kennel
Peakpoints have open for visitors in the summer period.  Take a chanse to visit the sleddogs in there home and see how they spend their summerperiod when the hard work has a brake.
You will get the chanse to see how they live, you may pet them and play with the puppies. 
We will tell you about how we work with the dogs, how we train them in summer. We also show you our winter equipment and you will learn what you need to do dogsledding.
We also tell you about how we feed them and about the nutrition they need for their hard work in the mountains.
After the tour you will get some coffea/thea or juice, with a cinnemon bun, in our tenttipi with open fire.
Kennel Visit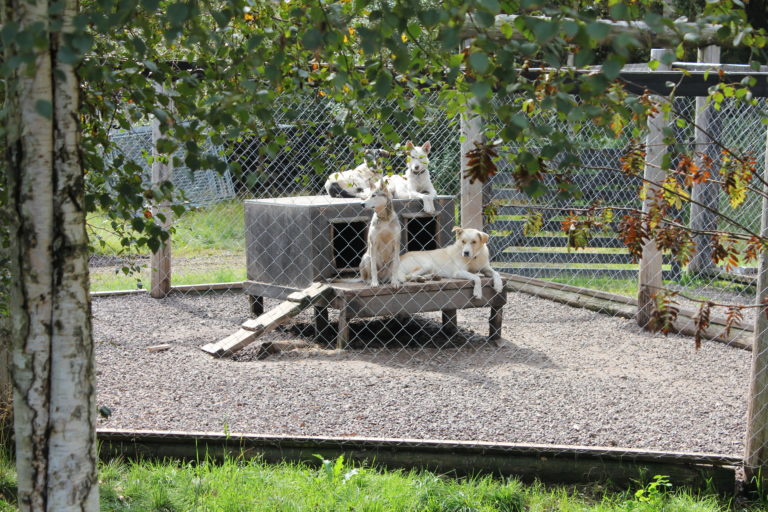 Open Hours
We have open all summer until september.

Wednesday   Kl 16.00-18.00
Thursday      Kl 16.00-18.00
Friday          Kl 16.00-18.00
Prices
Price per person.
Adult                    200 Kr/ person.
Child 3-12 år       100 Kr/ person.
The price includes coffea/the/juice and a cinnemon bun.

Booking
Booking your kennel visit.

Booking by phone or e-mail

Phone     +46 70 686 62 13
Mail:   info@hundspann.com