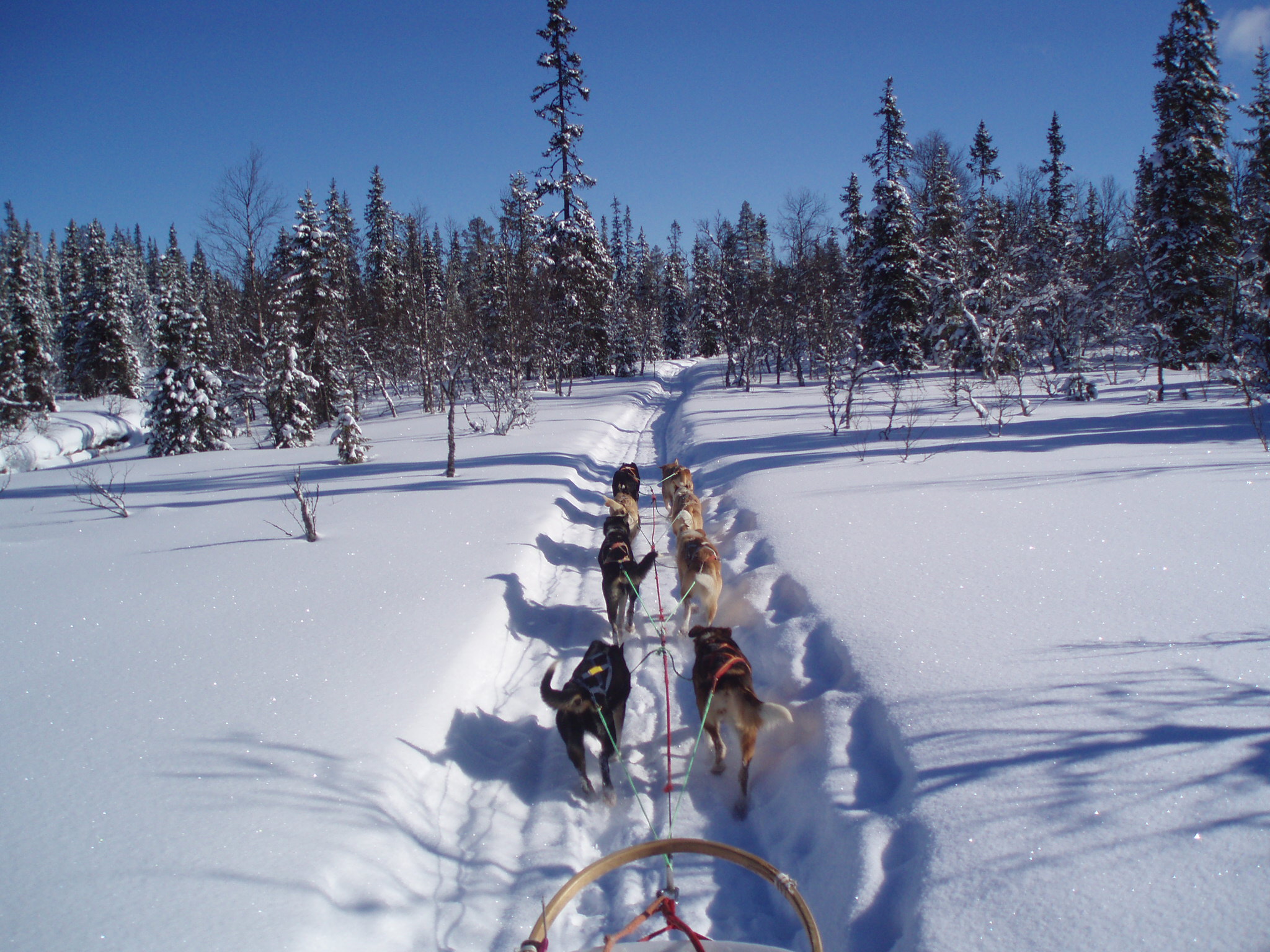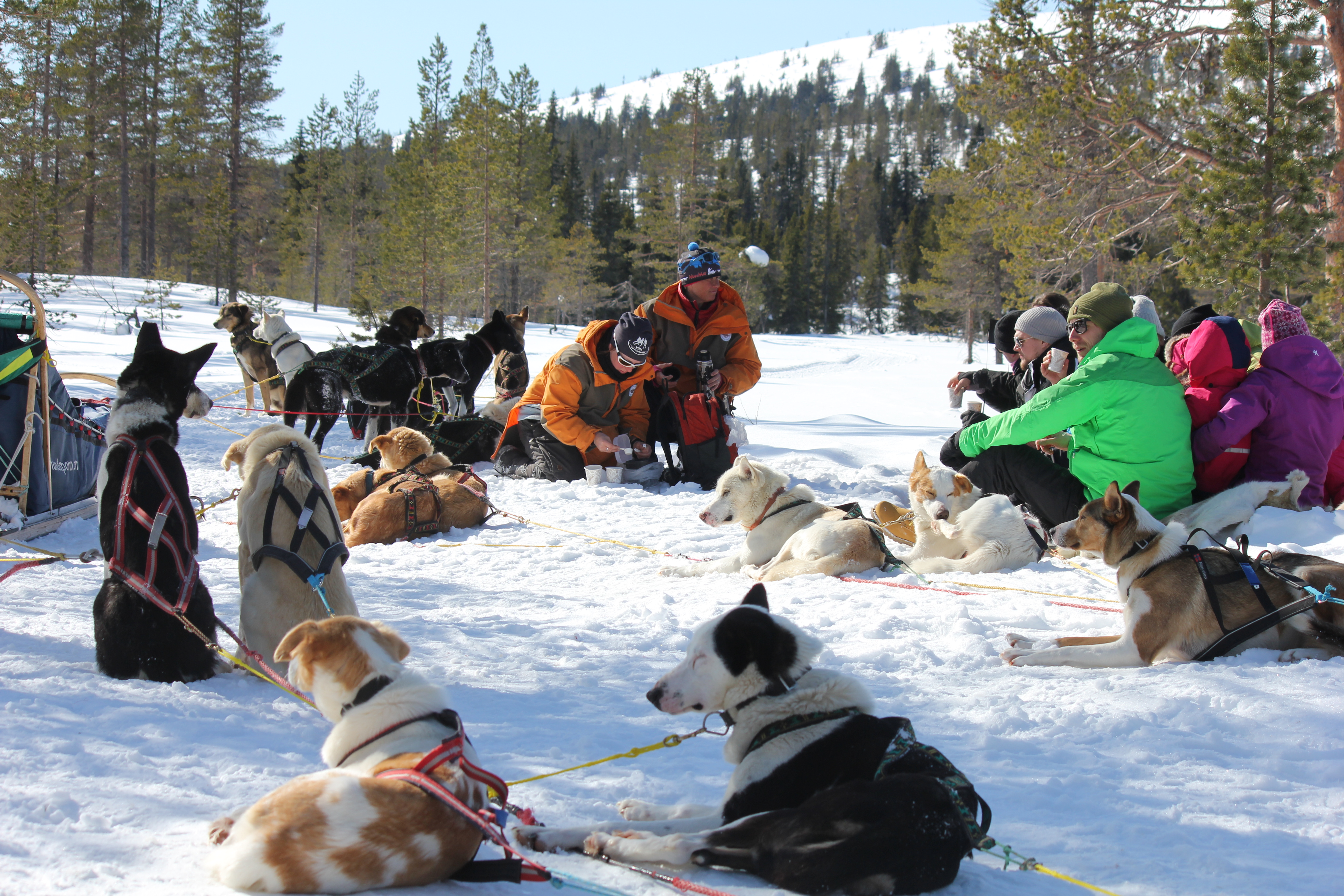 Join us in Sälen's unspoilt mountain area, Transtrandsfjällens Nature Reserve. No scooters and lifts that disturb, but only wilderness and free mountains. A nice family experience that suits everyone.
Welcome to the Wilderness.
THE TOUR
The tour is about an hour long and goes through a very beautiful wilderness area north of Tandådalen.
A perfect tour to start with for families with young children. We go family-wise in covered sleds with warm reindeer skins and windproof chapels, which makes you sit protected and comfortable.
FACTS
The length of the tour is 12 km and takes approx. one hour.

We have 6 – 8 dogs per team and each company gets its own sled.

One or more guides are included in the tour.

Warm clothes / shoes are important for you to enjoy the trip.

You are welcome to run your team and we go 2-3 adults or 2 adults and two children per team.
 Times and prices.
The tour runs Tuesdays at 10.00, 11:30 and 13.00.
Price: Adult: 700 Skr / person Children: 500 Skr / person (up to 12 years).