Våra Upplevelser
Upplevelser i Sälen för alla åldrar!
Hundspannsturer Populära
Våra vanligast bokade turer, från 10 minuter till 3 timmar.
Flygplatstransfer med hundspann
Ta hundspann från flyget till Sälen
Kennelbesök
Träffa slädhundarna på sommaren
Björnexkursion
Följ med på ett äventyr i björnens rike
Huskyvandring
En fin tur med slädhundar!
Hundspannsturer Dagsturer
Ett av de häftigaste hundspannsturer du kan uppleva här i Sälen
Hundspannsturer Övernattning
Populära turer för er som vill uppleva Vildmarken
Fjällkurser
Vårat kursutbud i Sälen-och Fulufjäll.
Presentkort
Ge bort ett äventyr!
Fjällbloggen
Senaste nytt från Peakpoints
Nu är säsongen till ända och äntligen får hundarna några dagars riktig semester. De älskar att ligga på taken och sola sig och första veckan brukar vara ytterst stillsam, De njuter verkligen av ledigheten och solen. Om ett par veckor börjar träningen igen och förberedelserna för nästa vinter startar!
Nu är årets bästa tid här. Passa på att njuta av vårvintern och solens värmande strålar. Ta en tur med hundarna och njut tillsammans med dem i vårsolen
Previous
Next
About us
Peakpoints I Real Adventure
Real Adventure in Wild mountains
Peakpoints is a adventure company that started in Swedish Lapland 1988. We started with competitions in the Swedish and Norwegian mountain chain. Peakpoints where rather successfull an won many of the big races. Peakpoints where also one of the first companys that brought guest out in the mountains with dogsled. Under the years we have learned a lot and you can be sure of a nice wilderness experience with Peakpoints. Most of our tours are in Nature Reserve and National Parks without disturbance of snowscooters and ski lifts. Welcome to real dogsledding and wilderness!
45 års experience

Genuine knowledge

60 dogs

Small kennel where every dog gets the care that she needs.

Experienced Guides

Proffesional guides with wide experience of dogsledding and mountain safety.

Real Adventure

Our tours is in mostly Nature Reserves without disturbance from snomobiles and skiareas.
Vilka är vi?
Här kan du se vilka som är Peakpoints, det är de här människorna du möter när du kommer till oss!
Peter Karlsson
Main guide
Founder of Peakpoints. Guide and main person in charge. Responsible for dog training and planning. Works a lot with the dogs and likes to compete. Safety and quality are his motto. Operations leader and Avalanche dog handler in Swedish Mountain resqe and is an expert in mountain safety.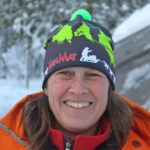 Lead guide and equipment expert. Knows exactly what is needed for the guests to enjoy themselves and for the dogs to feel good. Born and raised in Lapland and think that the mountains in Sälen are rather flat. Safety itself! Mountain rescuer and expert in emergency medical care.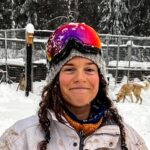 Ida Siltala
Dogsled guide
Happy, hardworking girl with experience from all over the world. Scuba diving instructor with saltwater in her blood..
Rick Jensen
Dogsled guide
Outdoor instuctor and a genuine military background. Born with a pack of sleddogs.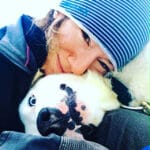 Saskia Sahlin
Dogsled guide, Raceteam trainer
Saskia is our raceteam trainer and also a guide on our tours. The plan is that she will drive one of our race teams this winter. Saskia has a long hitory i sled dog racing and a former Team Sweden member.
Sandra Abrahamsson
Dogsled/mountain guide
Tough mountain girl with lifelong experience of dogsled and mountaineering. Alvways happy and strong.
Kontakta oss
Här kan du enkelt kontakta oss så återkopplar vi till dig så snart vi kan! Det går även bra att ringa på +46 (0)70-686 62 13