Våra Äventyr
Upplevelser i Sälen för alla åldrar!
Huskyvandring
En fin tur med slädhundar!
Hundspannsturer Dagsturer
Ett av de häftigaste hundspannsturer du kan uppleva här i Sälen
Dogsled tours
Our most common tours
Overnight tours
Two days one night.
Miniexpedition 3 days
Tree days two nights in the mountains
Airport transfer with Dogsled
Go by dogsled to your destination in Sälen
Gift card
Give away an adventure
Visit our Kennels
Meet our sleddogs in summertime
Husky Hikes
Walk with the huskies
Bear Excursion
Hike in bear country an visit to a bear cave.
About us
Peakpoints I Real Adventure
Real Adventure in Wild mountains
Peakpoints is a adventure company that started in Swedish Lapland 1988. We started with competitions in the Swedish and Norwegian mountain chain. Peakpoints where rather successfull an won many of the big races. Peakpoints where also one of the first companys that brought guest out in the mountains with dogsled. Under the years we have learned a lot and you can be sure of a nice wilderness experience with Peakpoints. Most of our tours are in Nature Reserve and National Parks without disturbance of snowscooters and ski lifts. Welcome to real dogsledding and wilderness!
40 års experience

Genuine knowledge

60 dogs

Small kennel where every dog gets the care that she needs.

Experienced Guides

Proffesional guides with wide experience of dogsledding and mountain safety.

Real Adventure

Our tours is in mostly Nature Reserves without disturbance from snomobiles and skiareas.
Who are we
This is the people you meet when you come to us!
Peter Karlsson
Grundare, Guide, Fjällräddare
Grundare av Peakpoints. Guide och huvudansvarig. Har ansvar för hundträning och planering. Jobbar mycket med hundarna och gillar att tävla. Säkerhet och kvalitet är hans motto. Insatsledare och Lavinhundförare i Fjällräddningen och är expert på fjällsäkerhet.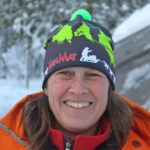 Anna Mönch
Chefsguide, Fjällräddare
Huvudguide och expert på utrustning. Vet precis vad som behövs för att gästerna skall trivas och för att hundarna ska må bra. Född och uppvuxen i Lappland och tycker att fjällen i Sälen är lite väl platta. Tryggheten själv! Fjällräddare och expert på akutsjukvård.
Sandra Abrahamsson
Fjäll och Hundspannsguide.
Grym fjälltjej med en stor passion för fjäll och äventyr. har jobbat på Peakpoints i många år och är vår huvudguide på vandring och sommaraktiviteter. Stark som en björn och alltid glad!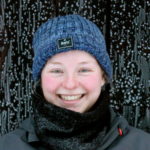 Kim Gidding
Hundspannsguide
Fantastikt hundkunning tjej med holländskt ursprung. Glad och positiv och älskar hundar.
Jessica Bergdahl
Hundspannsguide
Äkta outdoor tjej från Luleå. Älskar att klättra och att sova i snön. Alltid glad med bra idee'r. Studerar till veterinär och hoppar in hos oss ibland!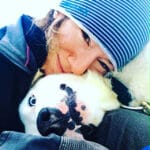 Saskia Sahlin
Hundspannsguide Raceteam trainer
Saskia is our raceteam trainer and also a guide on our tours. The plan is that she will drive one of our race teams this winter. Saskia has a long hitory i sled dog racing and a former Team Sweden member.
Contact us
Här kan du enkelt kontakta oss så återkopplar vi till dig så snart vi kan! Det går även bra att ringa på +46 (0)70-686 62 13