An adventure company with roots in Lapland
About Peakpoint Adventures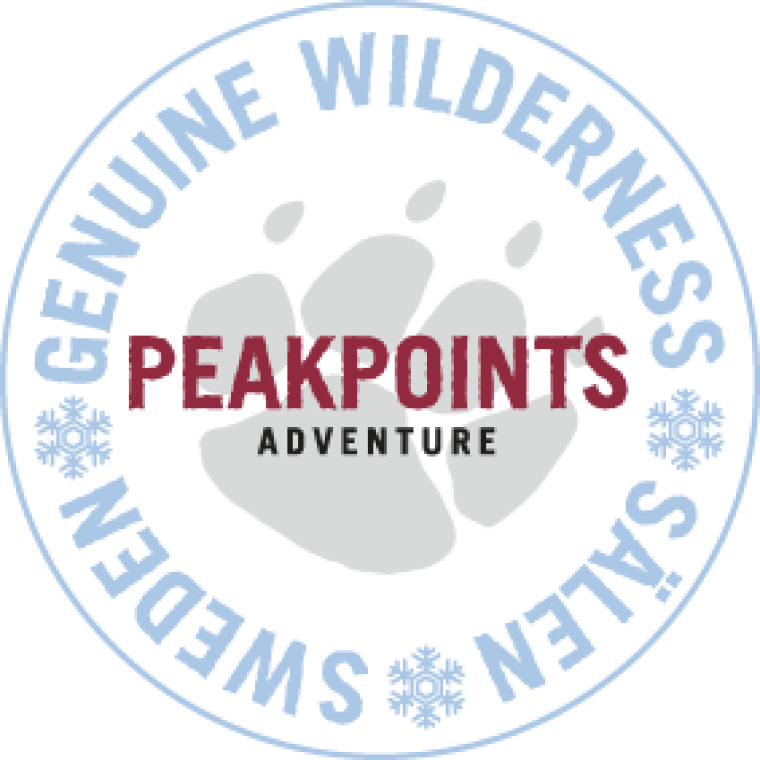 Peakpoints is an adventure company that started in Storuman, Lapland in 1988. Actually started as a sled dog kennel with dog sled competitions as a focus. The competition activities were successful with victories in both the Swedish and Nordic championships. Overall victory in the Swedish Cup in the middle distance and 5 victories in the Vindelälvsdraget are also merits we are proud of.
Pioneer in dog sled tourism in Sweden
Peakpoints was one of the first companies in Sweden to deal with dog sled tourism, only Jukkasjärvi was ahead. Started in Kittelfjäll and Tärnaby and in 1990 the company Peakpoints was started.
Stationed in Sälenfjällen
Peakpoints are now stationed in Sälenfjällen and have run our business here for many years. The focus of our business is still the dog sledding tours, which are very much appreciated by our guests. We have also developed a bit with some other activities that you can find here on the website.
We love the feeling of teamwork with the dogs
We still love the excitement and feeling of long races in the mountains, the hardships, the feeling of teamwork with the dogs. Together with the jycks, we believe that the whole team develops by being exposed to tough conditions, bad weather and hard night runs in the mountains. You notice that the dogs gain good self-confidence after a successful competition.
The dogs are trained all year round to be in top shape when our guests arrive and when the competition season approaches. During the bare ground period, they cover up to 200 miles on bare ground to strengthen their muscles and feet, and of course maintain their fitness.
Our vision and core values
We are a group of dog lovers who have made it a lifestyle for both us and our dogs. Since 1990, Peakpoints has been around and delivered great dog sledding experiences to 1000s of guests from all over the world. During the year, we have also acquired a genuine knowledge of sled dogs through countless tough competitions in a mountain environment, which is still a passion.
Experience the adventure in a safe way
Our guides are professional dog handlers and also work as Mountain Rescuers under the auspices of the Police, which ensures that your adventure will be both exciting and safe.
Read more about mountain rescue
Join us into the untouched parts of Sälenfjällen and Dalafjällen - to places you would never find otherwise. Norra Sälenfjällen is a paradise if you want to experience genuine wilderness and genuine silence. Our guides are professional dog handlers and guarantee you a safe and pleasant experience.
Here you can see who the Peakpoints are, these are the people you meet when you come to us!