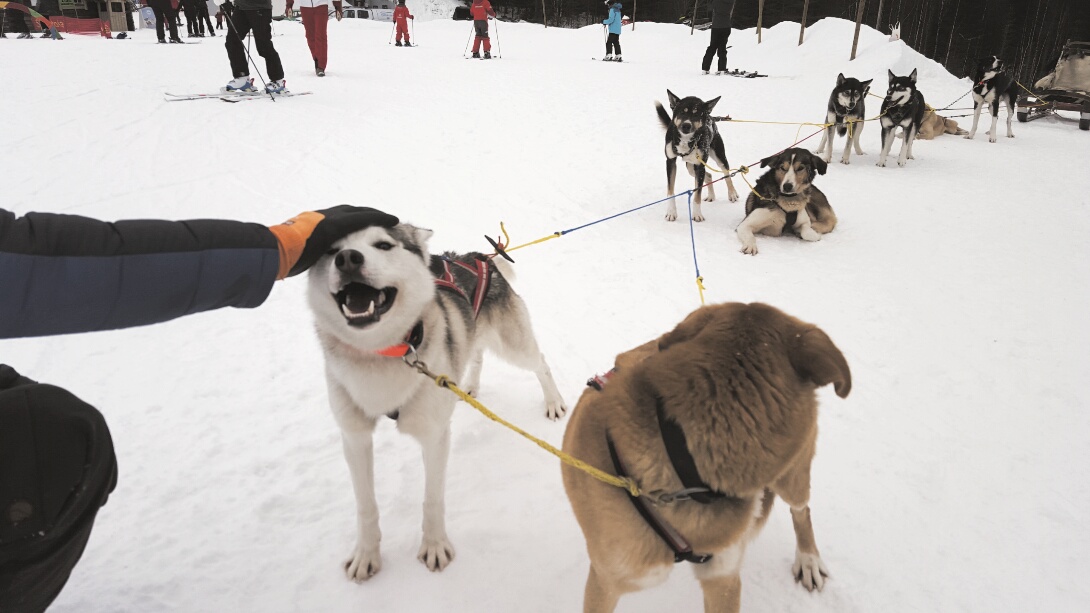 Come with us into Sälen's untouched mountain area, Transstrandfjällens Nature Reserve. No scooters and lifts to disturb, just wilderness and free mountains. A great experience for the family that suits everyone. Welcome to Vildmarken.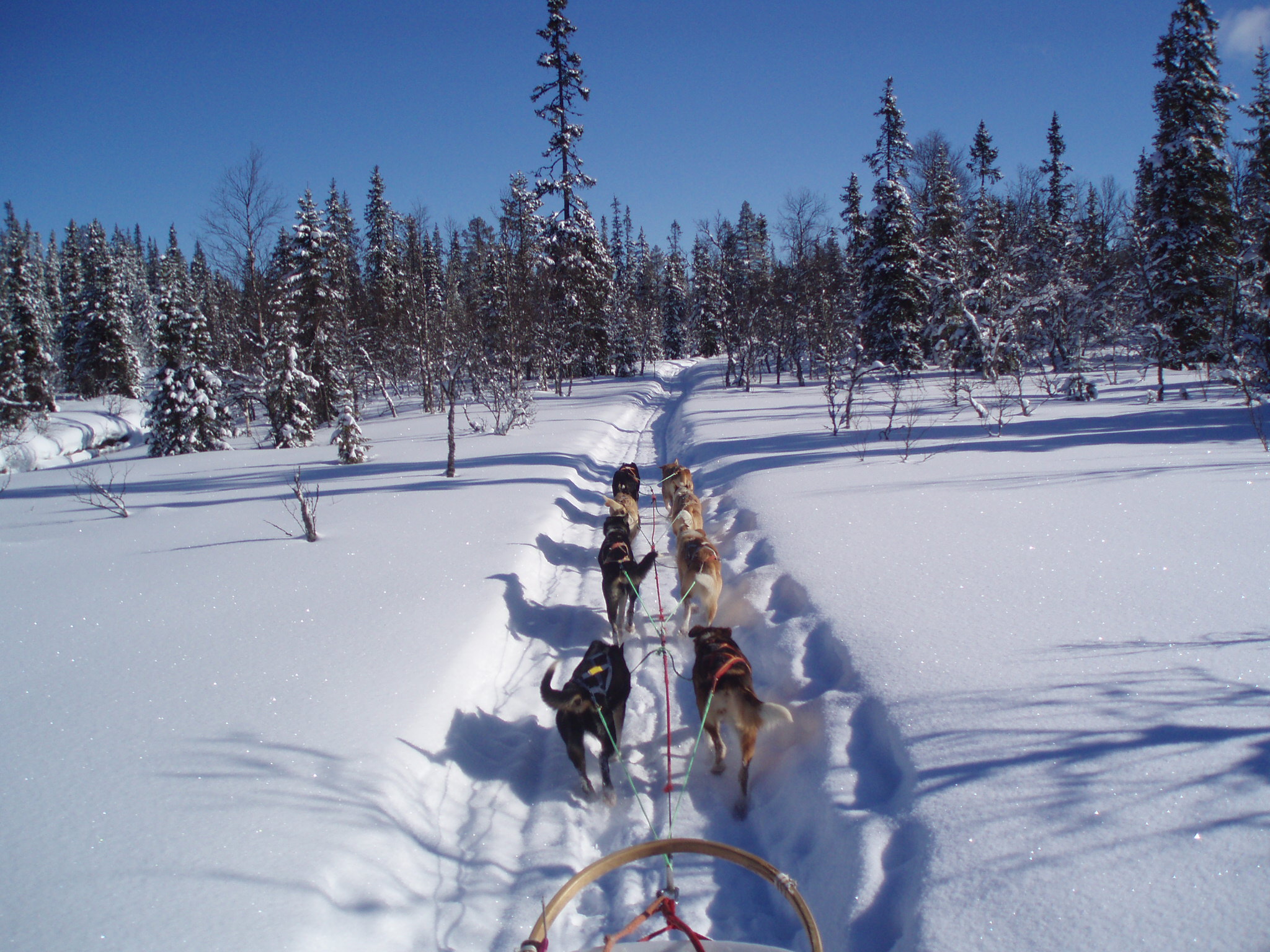 Perfect for families with small children
The tour is approximately 30 minutes long and goes through a very beautiful wilderness area north of Tandådalen.
A perfect tour to start with for families with young children.
We ride as a family in covered sleds with warm reindeer skins and windproof hoods, which means that you sit protected and comfortable.
As with all our tours, you are welcome to drive your team while the children and friends sit in the sled and enjoy.
Times: Tuesdays, start at 10am
The tour runs on Tuesdays – at 10:00, 11:00, 13:00 and 14:00
Price: SEK 750/person
Children: SEK 600/person (up to 12 years).
Children under 2 go free.
5 quick facts about the wilderness tour
About 30 min
The trip is ∼ 8 km and takes ∼ 30 min
6 - 8 dogs per team
Each party gets its own sled
At least one guide
One or more guides are on the tour
Warm clothing
Warm clothes are important!
Drive your own sled
Newbies are welcome to drive their own sled
The mountain tour with coffee is our most popular tour. It is a guided tour where we go in Sälen's finest and most untouched area, the Transstrandfjällens Nature Reserve.

The trip is about 16 km and takes about 1.5-2 hours. Halfway through the tour, we stop at our hut by Lägerdalsfjället and warm ourselves with a fire and hot chocolate.

The guide tells us about the nature reserve and we also get the chance to cuddle with the yaks before we head back home.

A tour that suits everyone from the family to the adventurer."A lot of dogsled for the money"